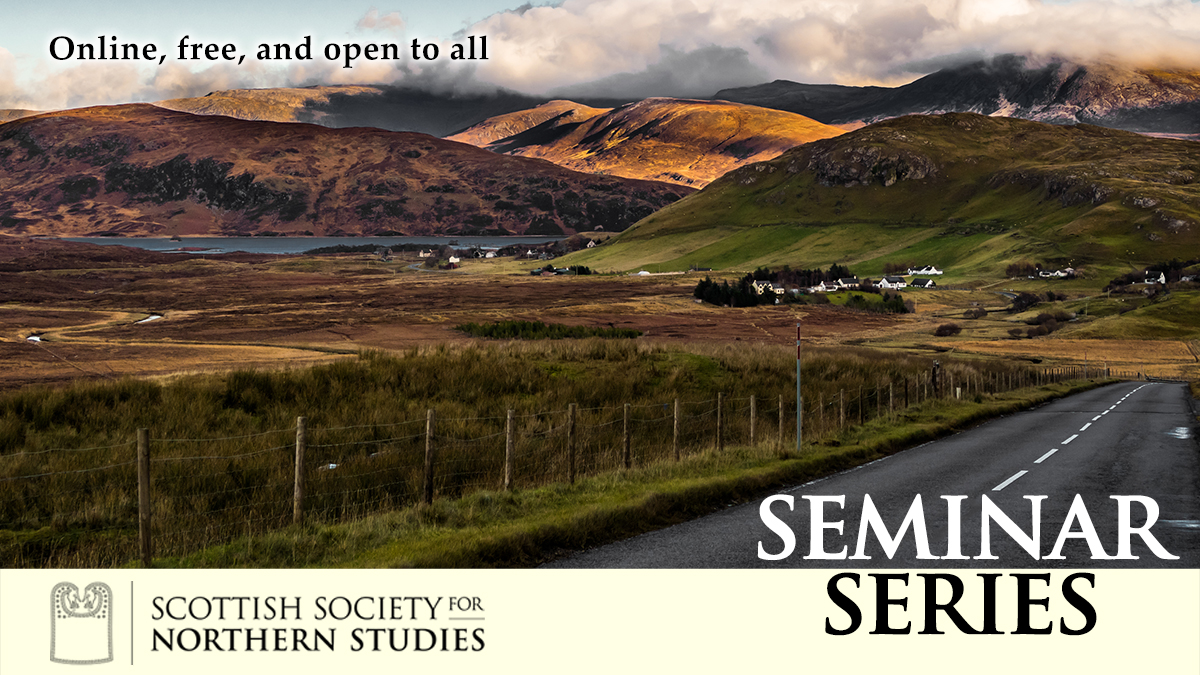 Seminar – Prof Stephen Driscoll – 'A Tale of Two Constantines: Weighing up the Influence of Imperial Models of Rulership on Scottish Kingship'
The SSNS Seminar Series continues on 24 February with a talk by Prof Stephen Driscoll, titled 'A Tale of Two Constantines: Weighing up the Influence of Imperial Models of Rulership on Scottish Kingship'.
This is a free, ticketed event; please register below.
Abstract:
The long and deep discourse on Celtic kingship, has long celebrated the rich tradition of ceremonies and beliefs associated with the provincial royal centres, above all with Tara.
The accounts of apparent 'survivals' of pre-Christian practices have been used to frame and interpret archaeological features and to provide a nativist ideology for kingship in Ireland. Naturally such powerful ideas have influenced interpretations of Scottish evidence, particularly in the absence of northern British sources comparable to the Irish. While the use of prehistoric ritual sites for early medieval royal ceremonies in Scotland and Ireland invite comparison, the Scottish archaeological evidence also highlights important differences.
The remarkable coincidence of Constantine being linked to two early medieval royal centres at Forteviot and Govan invites a consideration of how ideas of rulership developed in the Roman and Byzantine world influenced political development in early medieval Scotland. Central to this discussion will be the use of the name (title?) Constantine by kings of the Gaelic kingdom of Alba in the 8th – 10th centuries. The discussion will focus on the Forteviot and Govan, particularly their sculpture, and attempting to place these sites in a wider European context.
Bio:
A leading archaeologist of Scotland's historic period, Professor Steve Driscoll (University of Glasgow) has excavated nationally significant sites dating from Roman times to the present (including Edinburgh Castle and Glasgow Cathedral). His interdisciplinary practice integrates archaeological techniques with historical evidence to explore places and social developments of significance to Scotland's history. His particular expertise lies in the formative early medieval period (AD 400-1100). He co-directed the and recently co-authored the monographs on Royal Forteviot (2020). For nearly three decades he has conducted fieldwork at Govan, power centre of the kings of Strathclyde and supported the repurposing of the old church. Collectively these archaeological investigations represent a career-long effort to transform our understanding of the developments underpinning medieval Scotland by exploring the materiality of its key social institutions – church, monarchy, law and state.
Beyond Steve's contribution to medieval archaeology, he has worked to inform and influence public policy for the benefit of both the discipline and the public, most notably as inaugural Chair of the Scottish Strategic Archaeology Committee (2013-19), tasked by the Scottish Government to articulate a shared national vision of how Scotland's archaeology can benefit everyone. The resulting document, Scotland's Archaeology Strategy, launched in 2015, has proved a valuable tool within Scotland and a model for European archaeologists.
Registration below. Details for the Zoom meeting will be emailed in advance of the seminar.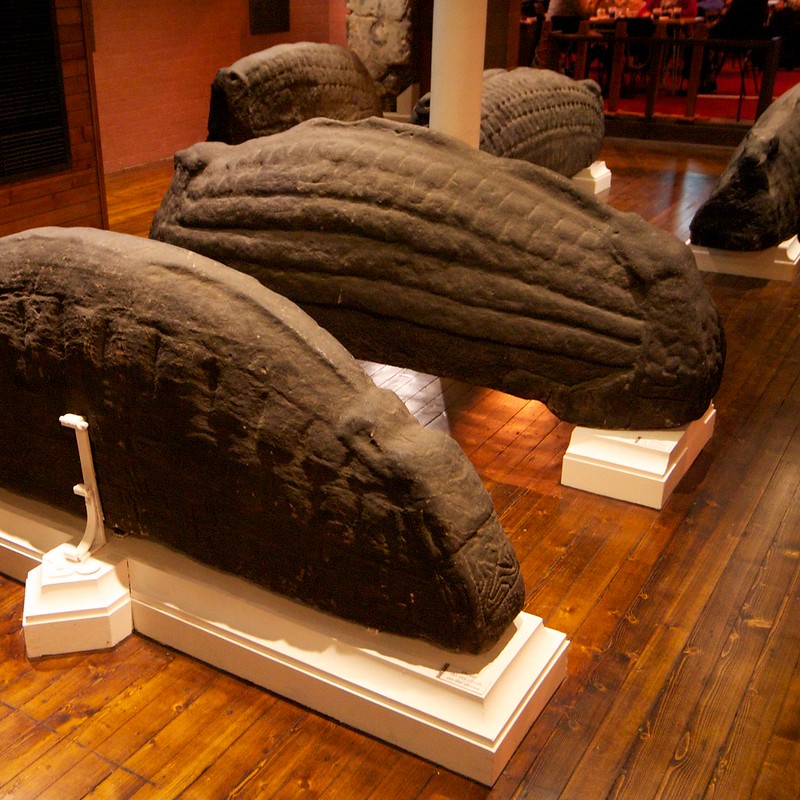 Hogback stones at Govan (CC BY-NC 2.0, photo by Tom Parnell).