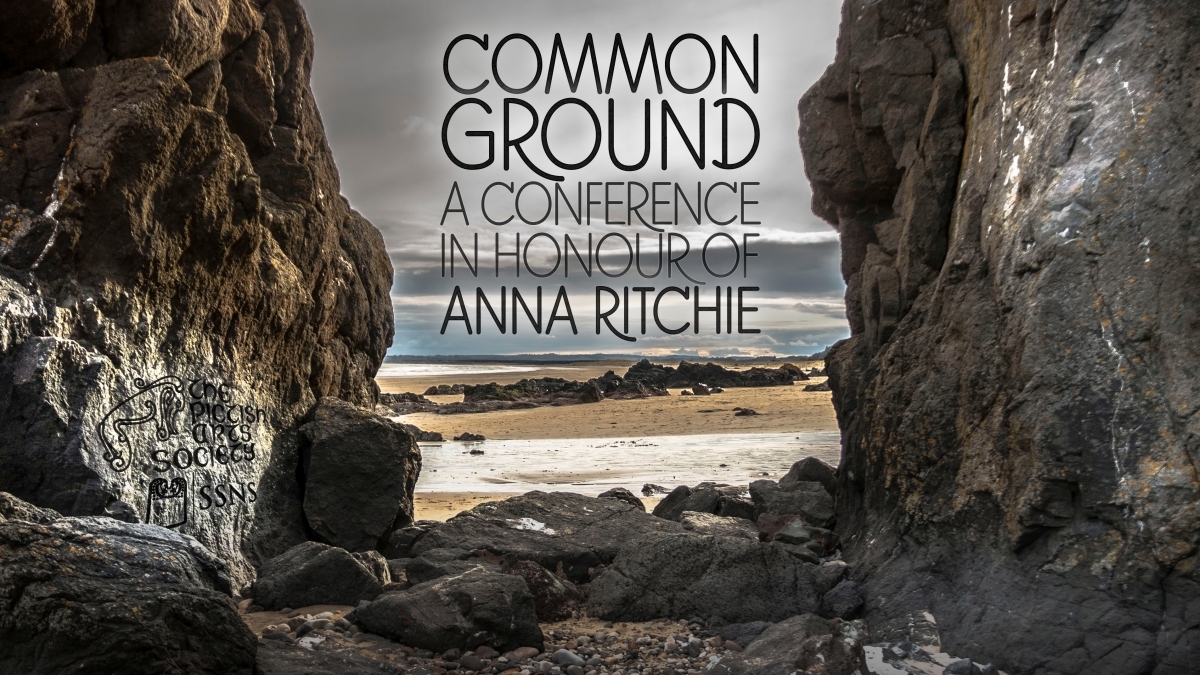 Common Ground: A Conference in Honour of Anna Ritchie
The Scottish Society for Northern Studies and The Pictish Arts Society are jointly organising a conference on 5-6 March in honour of Dr Anna Ritchie. Read more about why here.
This event, titled 'Common Ground' will take place virtually using Zoom Webinar across the afternoons of Saturday 5th and Sunday 6th March.
The full conference programme is as follows (times in GMT):
Saturday 5 March
12.45-12.50 Log on/arrival
12.50-13.00 Welcome remarks
13.00-13.20: Professor Ian Ralston – Anna Ritchie and Scottish Archaeology
13.20-14.10: Professor Katherine Forsyth – The Ogham Inscriptions of Orkney
14.10-14.20: Break
14.20-15.10: Christina Cowart-Smith – The Abercorn Assemblage: New Insights into the Sculptural Repertoire of a Central British Monastery
15.10-15.20: Break
15.20-16.10: Dr Alan Macniven – Commensality in Context: An Onomastic Review of the Socially Embedded Economies of Scotia Scandinavica
16:10-16:20: Break
16.20-17.10: Dr Kelly Kilpatrick – Finding and Interpreting the Lost and Forgotten Early Inscribed Stones of Pictland
17.10-17.40 Join us in the Ritchie Arms for a chat to wrap up the day.
Sunday 6 March 
12.45-12.50: Log on
12.50-13.00: Welcome
13.00-13.50: Professor Stephen Driscoll – The Govan Hogbacks in Context
13.50-14.00: Break
14.00-14.50: Dr Val Turner – Hidden in Plain Sight: Pictish Shetland
14.50-15.00: Break
15.00-15.50: Dr Adrián Maldonado – Brough of Birsay Revisited: A New Look at the Pictish Workshop
15.50-16.00: Break
16.00-16.50: Professor Gordon Noble – Aberlemno Environs: New Work by the Comparative Kingship Project
16.50-17.00: Closing remarks
17.00-17.30 Join us in the Ritchie Arms as we wrap up the weekend.